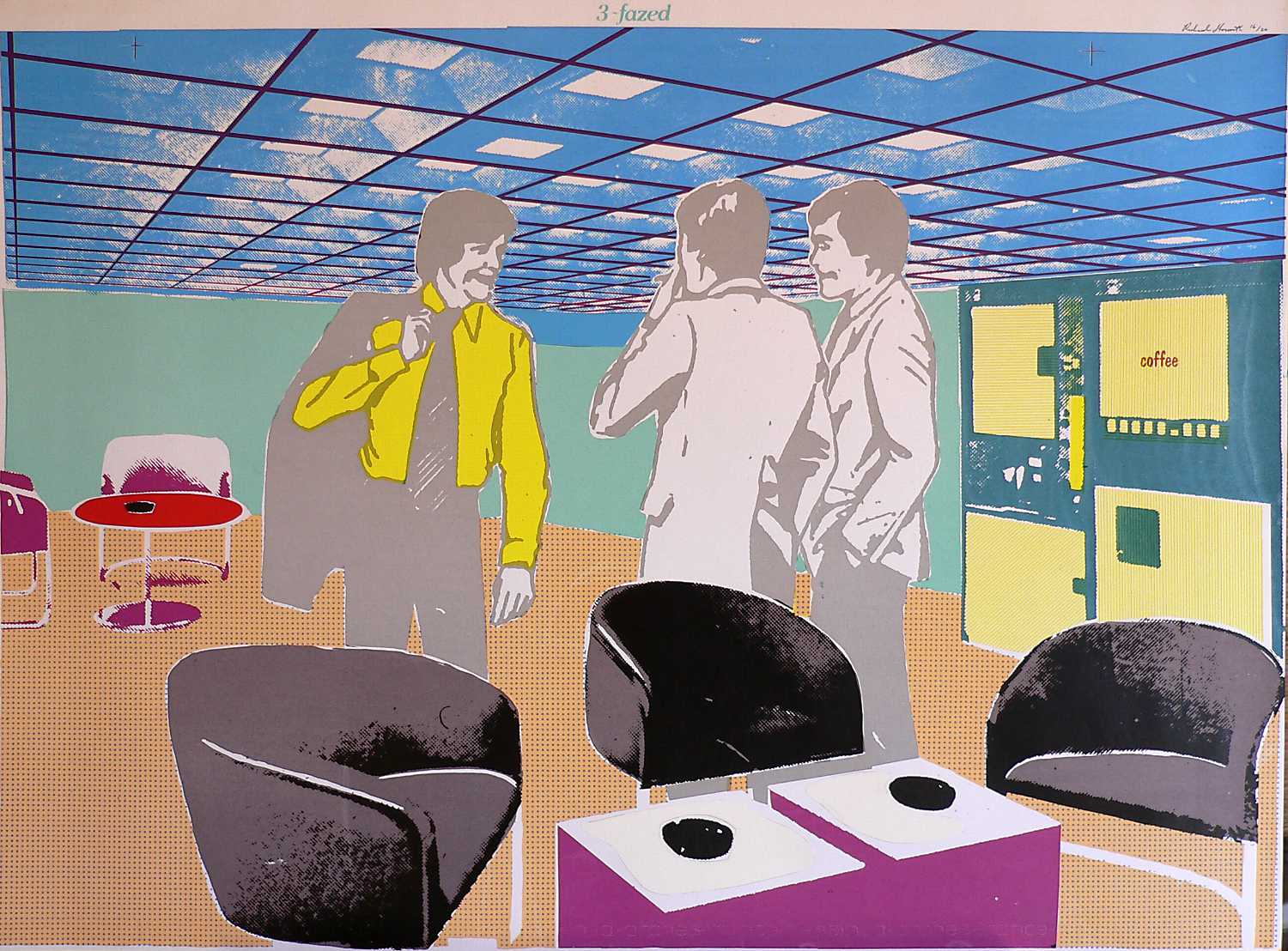 3-fazed
Circa 1980
Screen print
102 x 76 centimeters
Collection National Gallery of Australia
3-fazed came shortly after I made Cool Clones and it was partly intended to elaborate on the idea of corporate aesthetics (or lack of) and partly to explore the potential of Letraset dry transfer figures. The Letraset company produced sheets of human figures which were designed as expedient advertising illustrations and to populate architectural renderings.
Concurrently I had been reading a book on the architecture of corporate interiors which offered the material I used to construct this generic office canteen with its ceiling of acoustic tiles and fluorescent lighting, coffee dispensed from a machine and uncomfortable looking chairs surrounding boxy tables.
I quite enjoyed the irony of working on this print depicting interiors of the office towers visible from the windows of my central business district studio which was the complete antitheis to the arid scene depicted in 3-fazed.
Backgound of the screen prints 1977-1981
---