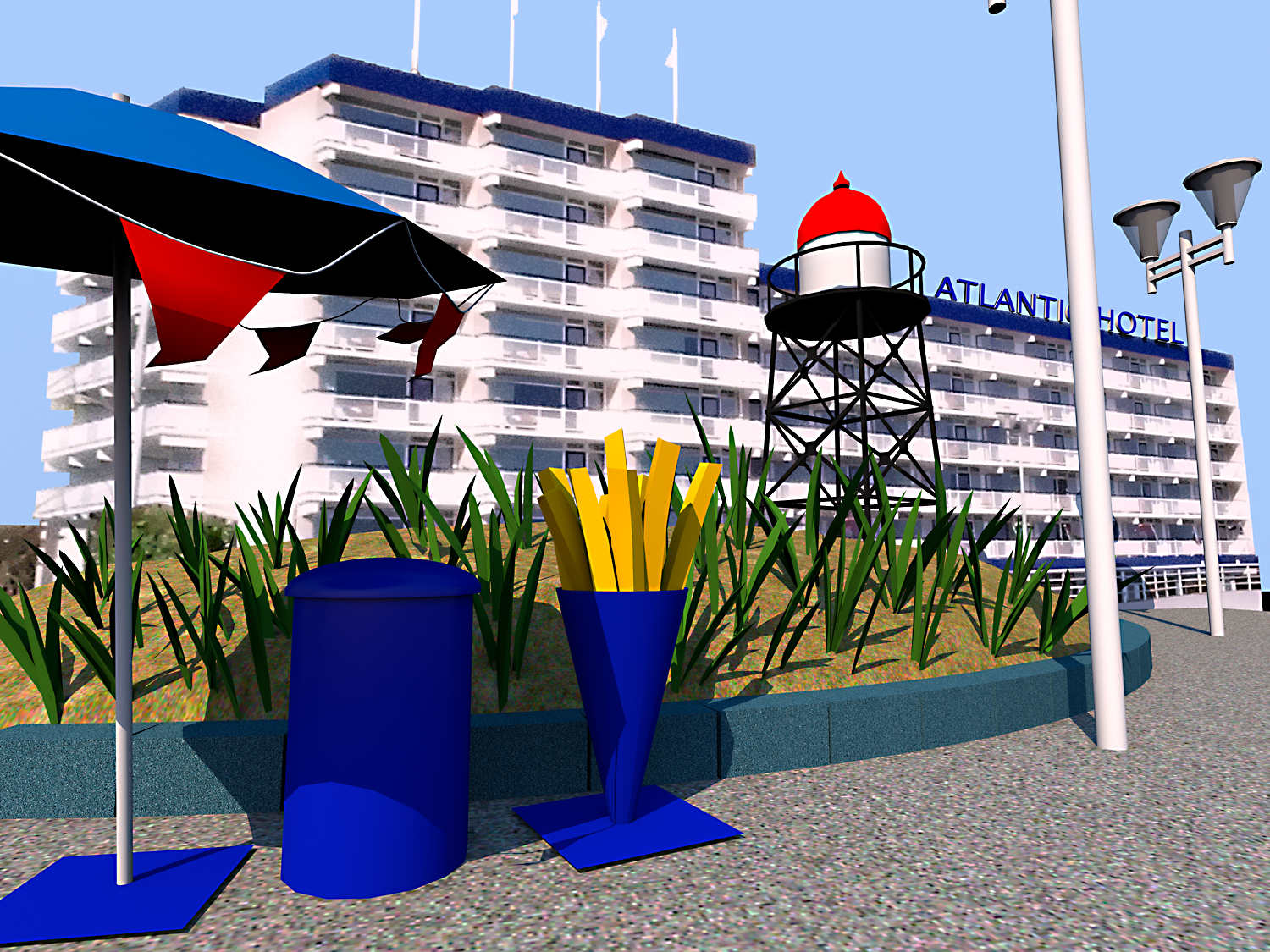 The Atlantic Hotel, Kijkduin
2009
Inkjet on watercolour paper
70 x 52 centimeters
Kijkduin is a beach resort on the fringe of The Hague, the city where I was born and in the latter years of his life, it is where my father lived. However, it wasn't for sentimental reasons I decided to make this art work, it was the familiar icons of the Dutch beachside that caught my attention.
The model of the bright blue cone enticing visitors with its contents of patat friet, Dutch deep fried potato chips, and the paraphernalia associated with these takeaways, such as the umbrella and the flags are wellcome symbols of a summer day spent outdoors by the apartment dwelling citizens.
The Netherlands is a nation who favour a brightly coloured, clean geometry which is clearly visible in this scene, even the nod to the country's maritime past, the little light beacon, fits perfectly into this aesthetic.
---