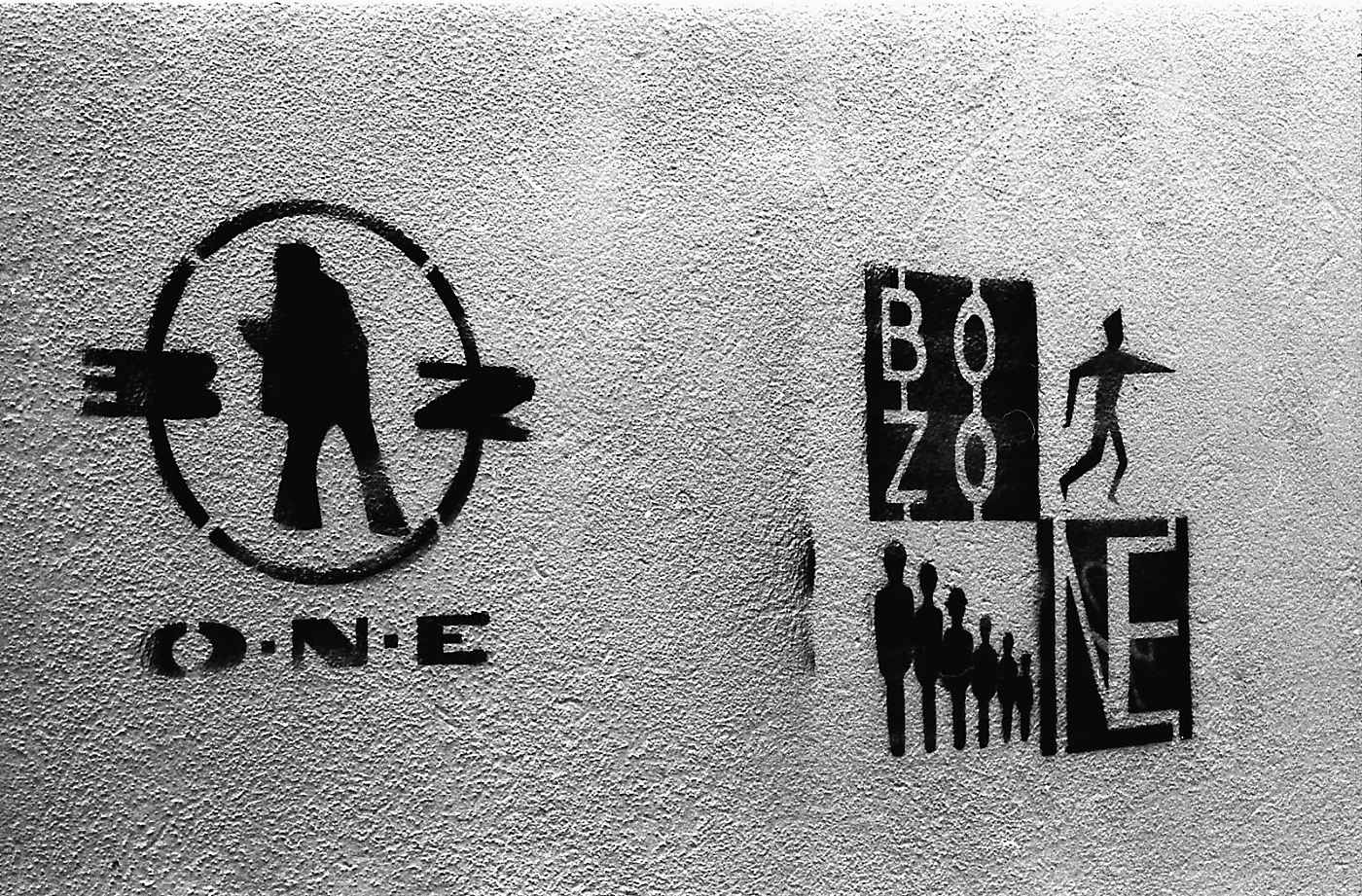 Bozone graffiti
Circa 1980-1981
Stencilled graffiti
Approximately 30 x 30 centimeters per stencil
Bozone (bozo+zone) was the name of a small group of artists who originally planned a collaborative exhibition but that idea evolved into a series of provocations targeting inner-city Melbourne cultural institutions using stencilled graffiti and stickers.
The idea for the use of a stencil for graffiti occured to me after looking at old fashioned packaging such as bales or cases of produce which then used a stencilled logo to identify the producer. I was particularly intrigued about the severe limitations of the technique and how this determined the aesthetic, the obvious example being bridges, those connecting strips which hold the stencil together.
The above photo records the stencil I cut, seen on the left beside the work of my colleague. The intent was to use the visual language of the logo to depict a silhouette of a guerilla style figure ready to strike unexpectedly, and given the hostility towards graffiti in the day as a juvenile anti-social activity, it was an apt metaphor for bad attitude.
Aerosol spray cans undoubtedly use cheap pigments subject to fading hence I was pleased to find a few years back the last known extant example of our work was still in fair condition. The Australian photographer and graffiti anthologist, the late Rennie Ellis, included a record of Bozone in one of his titles noting the obscurity of the imagery and the employment of stencils which was unique at the time and a commonplace nowadays.
The background of the graphics
---